How To Flirt With The Dutch In Three Easy Steps
The Shallow Man, like the voyagers of the Starship Enterprise, (warning IT joke) believes in boldly going where no person has gone before. One of my goals is to teach my ever growing expat flock about life in the Netherlands. I've said this before, and I'll say it again, if you're going to stay in the Netherlands for longer than a year or two, it's essential to learn Dutch. A basic grasp of the language will certainly lead to you grasping with the Dutch lion or antelope of your choice.
With that in mind, I think it's only fair that I provide some advice on how to flirt with the Dutch. I share this advice with you so that you don't have to learn the hard way. Many an expat has crashed and burned when attempting to flirt with the Dutch. They are hard work! The Dutch are not easily impressed, so I'm going to provide you with some help. The deployment of some basic Dutch while flirting with your target can go a long way to having Ugg boots or brown shoes sitting in your hallway this winter.
Now this post will no doubt annoy some, and if as a result I find myself surrounded by a group of angry Dutch women, and am plucked from the warmth of my local eetcafe, and forced to sit on a terrace in the middle of winter for the entire evening, while a group of chain-smoking Dutch ladies shouts "JE LULT UIT JE NEK MAN" I'll calmly say to my enemies, "ladies, please keep calm and hou je bek".
The things I do for my readers!
The three-step plan to flirt with the Dutch
The Shallow Man has gained lots of enemies in the past by suggesting that Dutch men do not know how to flirt. This has been based on years of observing the Dutch dating game at close quarters. You've heard of the documentary series Planet Earth, well the Shallow Man has been directing Planet Nederland.
The Dutch are famous for their directness (or rudeness) and the dating scene often reflects this. French subtlety or Spanish game playing will not work well here. Be bold, be direct, but most importantly you need to be as bloody obvious as a twenty-year-old blonde flirting with a Ferrari driving sixty-year-old man.
So the first critical step is the opening line MUST be in Dutch. As difficult as it is to impress the Dutch, they have such low expectations of expats when it comes to the Dutch language, that even if they respond in English, they can't but help be impressed when confronted with an expat attempting to speak Dutch. So een goede openingszin (in het Nederlands!) is hierbij van belang. (It's bloody important to have a good opening line in Dutch).
1. De openingszin/The opening line
Voor de vrouwen:
Wauw, je lijkt echt een beetje op Lucy Liu/Beyoncé/Scarlett Johansson/Jessica Alba (let op: match het uiterlijk van het meisje met de celeb! Je gaat niet tegen een blonde deerne zeggen dat ze op Beyoncé lijkt).
So to translate the opening line above, the point here gentlemen is to lie. Lie like a politician or an investment banker justifying their bonus. So the woman of your loins, sorry dreams, looks nothing like Scarlett Johansson, so what? I've never seen the lovely Scarlett photographed wearing Ugg boots, or dangerously flat shoes. She's also unlikely to dress to be comfortable, therefore, what's a gentlemen to do when confronted with an attractive (but poorly dressed) local lovely? LIE! In het Nederlands.
Voor de mannen:
Wauw, je hebt echt een beetje het lichaam van die vent uit James Bond (this will do for any Dutch guy, it doesn't even matter which James Bond you're referring to. Just mentioning James Bond and his body is already enough).
Let op: Je moet de toevoeging ''een beetje'' echt gebruiken als je je potentiele trofee gaat vergelijken met een Hollywoodster. Nederlanders zijn een cynisch volkje dus als je het te veel gaat overdrijven dan ben je direct game over.
Again, the tip here ladies is that unless there's been a casting change in James Bond that passed me by, the likelihood of Bond now being a Lion King haired Dutchman, who instead of an Aston Martin, has thrilling chases on a bicycle, and has swapped Savile Row three-piece-suits for a comfortable pair of jeans and a casual blazer, you'll have to lie through your teeth. It's important to add 'een beetje' as the Dutch are after the British, probably the most cynical people on planet earth. So while suppressing laughter, you can say "you look een beetje like James Bond".
Be creative with your opening line
When an expat speaks Dutch, you may as well be speaking in Klingon (sorry another Star Trek reference) as the first time you speak, they'll pretend not to understand you. You'll then have to repeat the sentence several times, they'll then say "ohhhhh Ik ben een eikel, ja dat klopt". So with this in mind, be creative and say whatever you like in Dutch as your opening line the first time, then when they inevitably ask you to repeat what you just said, you can change it. For example.
Openingszin 1 de eerste keer
Jij en je vriendin doen me denken aan iets dat ik op TV zag. Een betalen de tweede gratis
You and your girlfriend remind me of something I saw on TV. Pay for one get the second gratis.
Openingszin 1 de tweede keer (Use this when inevitably questioned to repeat yourself)
Ik zei dat jij en je vriendin lijken op iets dat ik op TV zag over twee mooie artiesten
I said that you and your girlfriend remind me of something I saw on TV, two beautiful artists.
Er zullen ongetwijfeld Nederlanders zijn die je een openingszin leren die ze zelf heel grappig vinden. Wij kunnen al raden welke openingszin dit zal zijn. Het is namelijk een kleine ''jeu de mots''. Het Nederlandse woord voor ''opening line'' is openingszin. Nu vinden vele (Nederlandse mannen) het grappig om te zeggen:
''Hoi, jij hebt een opening en ik heb zin'' Meaning: you have an opening and I am horny.
Tip: DOE DIT NIET. No need to explain why not.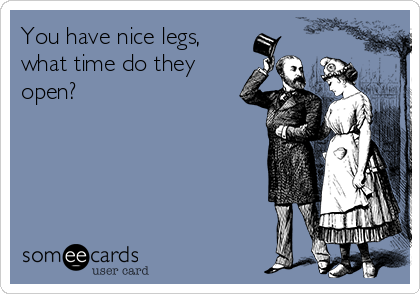 Goed. Stel: je openingszin heeft gewerkt en je hebt een gesprek met iemand. Hoe zorg je er dan voor dat je tijdens dat gesprek goed uit de verf komt? Yes indeed: Complimenten maken.
Ok so imagine that you've struck oliebollen with your opening line, and now you're having a conversation with a Dutch person. How can you ensure that things will go well? Give compliments. (Don't mention Zwarte Piet)
2. Complimenten
Als je iemand wil versieren dan zijn complimenten natuurlijk de key. Vooral complimenten in het Nederlands zullen veel indruk maken op de Nederlander. Vooral het compliment in combinatie met jouw charmante accent* zal de Nederlander doen smelten. Wij zijn de lulligste niet dus hierbij alvast een paar kant en klare cut-and-paste complimenten
*exception for Germans
''Wat heb je een''+ adjective (positive)+noun
Wat heb je een
-leuke schoenen /try not to make comments about how flat or brown they are)
-goede dansmoves /lie through your teeth)
-mooi achterwerk /No buts, Dutch women have good butts, god bless the bicycle seat)
-innemende ogen /I'm sure you have lovely eyes, now take off those sunglasses (Amsterdam South, Het Gooi joke)
-sprankelende persoonlijkheid /Radiant personality (too much time on the sunbed)
-glanzend haar/mooie krullen/glossy or curly hair/"Your hair is so curly is that a wig?
-volle lippen/When I look at your lips, I bet you could suck the yoke out of an egg from 20 meters away
-lekker lichaam/If I said you had a beautiful body would you hold it against me? Please
-gespierde armen (meer geschikt voor mannen)/I love a lady with muscles, actually I'm moving house next week can you help me move the furniture?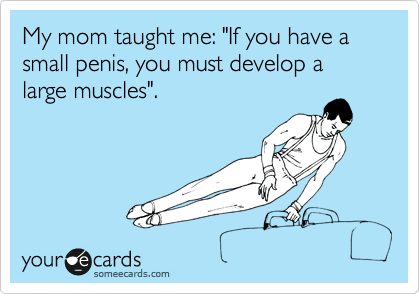 Ps: houd het netjes. ''Wat heb je een lekkere tieten'' wordt niet gewaardeerd./Be nice, saying to a lady that you have award winning boobies that are so wonderful to look at that they should have their own reality show, might not go down well.
Let op: als je iemand wil beledigen kun je precies dezelfde structuur toepassen
''Wat heb je een'' + adjective (negative)+noun à ''Wat heb je een lelijke kop''
Ok. Je openingszin was een succes en je bent met iemand op date (naar de dierentuin of een leuk feestje) en je wil laten weten dat je het naar je zin hebt dan is er maar één woord dat telt.
Break out the bitterballen, you've got a date with a Dutch person!
3. Gezellig!
Nederlanders vinden bijna alles ''gezellig'' (non-translatable, you can compare it to cosy or pleasant) en ze vinden het nog gezelliger als jij het ook heel gezellig vindt. Benadruk daarom tijdens de date nog eens extra de gezelligheid. Gegarandeerd punten scoren!
-When you enjoy being with someone:
''Wat is het gezellig hè?''
-When you are sitting on a sunny terrace:
''Wat zitten we hier gezellig!''
-When you are at a party and everyone is drunk:
''Wat een gezellig feestje!''
-When you are in a brown café:
''Oooo dit is echt een heel gezellig café'tje!''
-When you want to let someone know you had a good time with him/her.
''Ik vond het gezellig!''
-When you want to react in a positive way to a proposition such as ''Zullen we nog een keer afspreken?''
''Ja gezellig!''
-When she wants to sit in front of a cafe in freezing cold temperatures so that she can have 15 cigarettes, one after the other while you freeze to death
"Dat is gezellig"
-You can also change the tone of this and make it negative by adding the word 'niet' in front of it.
-When a pushy Dutch woman wants to have sex with you on the second date you can say
"Anouk, hou je handen thuis, dat is niet gezellig hoor!"
-Or if a Dutchman starts handling you as if you're the last bitterballen available at an office borrel
"ik heb een gedicht voor jou, Jeroen wij gaan het niet doen"
Kortom: Nederlanders zijn best wel in voor romantiek als je het maar op hun manier aanpakt. Wees niet te slijmerig en maak overdreven complimenten, gebruik je humor, gooi je Nederlands in de strijd en zorg ervoor dat het gezellig is!
Succes!
A big thank you to my incredibly patient Dutch teacher at the Koentact language school, who in spite of my blog, continues to talk to me.
No chain-smoking Dutch women were hurt during the writing of this post