Finding home cleaners in the Netherlands is easy with Helpling
Are you looking for a cleaner or looking to replace your existing one and don't know where to look? Check out the site of the platform Helpling which provides a super user-friendly site where you can choose a cleaner that meets your needs.
To find a cleaner simply go to the site
1. Enter your postcode
2. Specify how often you'd like a cleaner
The options are:
Just once (for that major clean you've been planning to do but don't have the time for)
Weekly
Bi-weekly
It's worth noting that recurring appointments are usually cheaper than hiring someone for a single clean. Plus of course, it's always nicer to have a regular cleaner than someone on a completely ad-hoc basis.
3. Choose the date you'd like the cleaner to begin
4. Specify how long you'd like them to clean for and the time they should begin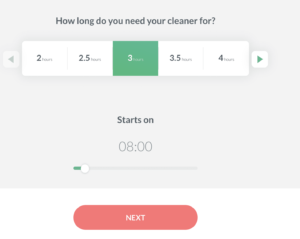 5. Choose the criteria for your cleaner
The Helpling site provides several options to help you select a cleaner. In this case, I've specified that I want to see only cleaners who have carried out a minimum of 20 cleans for other Helpling customers. I've chosen a price range of between 14 and 19 euros and don't require ironing. This showed three results for the postcode I chose. Bear in mind, however, that in the Netherlands there are over 1500 cleaners on available on the Helpling platform, so depending on where you live and your requirements you may even get a larger selection of cleaners to choose from.
You're then able to click on the name of the cleaner and read reviews from other customers.
Make a selection and place a booking. It's easier than finding a Dutch woman wearing flared trousers on public transport during the rush hour.
If you go ahead and book a cleaner, be sure to use the discount code especially for readers of the Shallow Man site, SHALLOW10
The things I do for my readers!