A Dutch couple has no regrets after spending their life savings on fireworks for New Year's Eve. In fact, they would do the same thing all over again.
Joris and Anouk (names changed to protect their identities) are a young Dutch couple living (for the moment) in Amsterdam East. Here is their story.
Fireworks are a traditie in Nederland.
Joris:
"I met Anouk on Tinder during the lockdown. I mean, there wasn't much choice available as everything was closed, so she had to do. Ha, ha, ha."
Anouk :
"Je bent zo een stomme eikel!". Joris laughs and claims it was just a bit of Dutch humour, and he was lucky to meet a woman with an apartment rental in a great location in the East of Amsterdam.

Joris:
"What I loved about Anouk was that she was a typical Dutch girl who, as far as I could see, didn't even own makeup, dresses, a hairbrush or shoes, which stopped me from feeling uncomfortable. I'd dated an expat girl before, and she was so over the top. Always wearing makeup and fancy clothes. I was so happy to meet a down-to-earth Dutch girl who only owned jeans and sneakers, which is how it should be.
When I was dating the kut expat girl, she didn't understand why I needed to spend so much money on fireworks. I asked her, "do I tell you how much money to spend on makeup and dresses? Nee? Then hou je snavel! For some reason, she got upset, and we split up after that."
Anouk:
If you're going to live in the Netherlands, then it's because you want to be Dutch. So you should accept our tradities, including blowing up as much municipal property as possible. Het is gezellig! So when Joris told me that he really wanted to celebrate the first NYE after the lockdowns by spending thousands of euros, why would I object to that? I'm not a foreigner.
Joris:
2022 was the year of Joris. Anouk's flatmate left Amsterdam for a foreign country. Friesland. So I moved into the apartment faster than a Dutchman sending a Tikkie on his way home from a first date.
Life savings spent on fireworks
Anouk:
"We wanted to make NYE 2022 a special occasion, and yes, we might have got a little carried away with the money we spent on fireworks."

Joris:
"My little plofkip, dat is onzin! The thing is that fireworks are expensive. Not those little crappy ones that the government wants you to buy. I mean, who would waste money on legal fireworks with which you can't even blow up a kid's bike, let alone a bakfiets! Nee. It's essential to have the kind of fireworks with which you can blow up underground waste bins, bakfiets, cars, schools and even churches. Heftig, maar gezellig en het is traditie! Cobra 8 fireworks do the job every single time."
Anouk:
"I agree with my man, but….. I also told him that we need to put some money aside for the energy bills, which cost a lot more in winter and for the rent". Joris interrupts Anouk.

"Ok, misschien, (maybe) you have a point there, but on New Year's Eve, we had such a great time! Oh my god, when I threw the Cobra8 into the bike lane, the idiot on a Van Moof jumped off his bike and then started crying as it was blown to pieces. Hahahahahaa. But credit to him, he shook my hand afterwards and said, "it's ok, het is maar traditie" Nice guy, actually."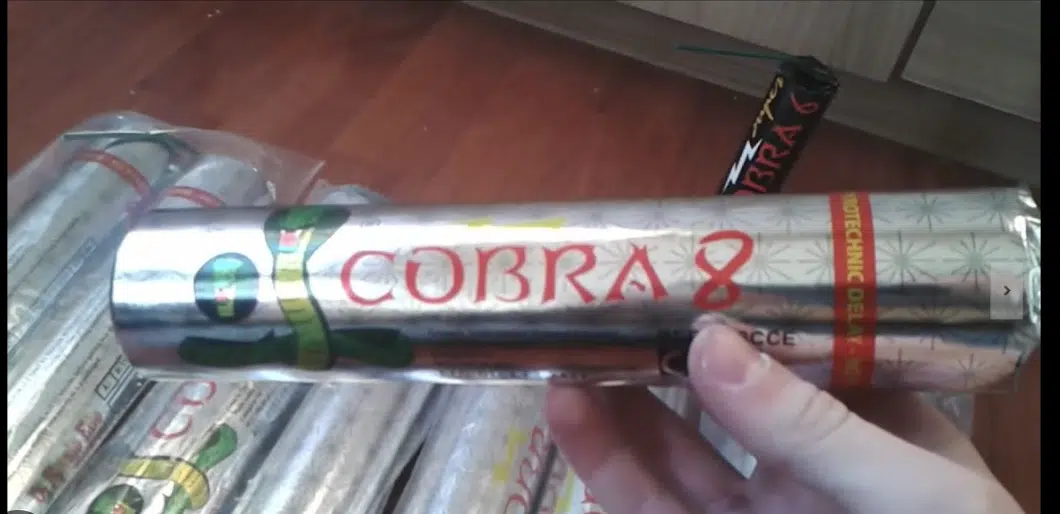 For Whom the Bell Tolls
Joris:
So we had a great night and caused thousands of euros worth of damage, which is to be expected. No big deal. But then, our NSBer of a landlord called the police and told them that we had illegal fireworks in the apartment. It rained a lot on New Year's Eve, so we didn't get to use them all. We were shocked when the police broke into our apartment and arrested us for having a pitiful 20 kilos of illegal fireworks. I mean, 20 kilos, that's not even enough to burn down a church!
If Geert Wilders were in power, this wouldn't have happened. So now we are being evicted from our apartment and are facing legal action from the police. Plus, we spent our life savings on all the fireworks. Now we are homeless, and because of all the kut expats in Amsterdam, we can't find anywhere to live. But I must say, it was worth it, and we'd do it all again.
Een verbod op vuurpijlen en knallers heeft afgelopen jaarwisseling niet geleid tot minder vuurwerkschade https://t.co/Hcw02regWy

— AD.nl (@ADnl) January 4, 2023
No owners of bakfiets were hurt during the writing of this post.
Happy New Year!