Online Dating in Amsterdam and the Netherlands
So you're an expat in the Netherlands, and you're in need of a date. Learn how to master online dating in Amsterdam and the Netherlands in general, tips from the Amsterdam Shallow Man.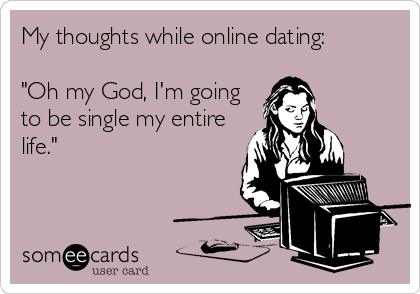 Some say that the Shallow Man is old, others, when they see my elegantly suited and well-trained physique, prefer to think of me as having matured like a 
Henri Jayer Vosne-Romanee Burgundy
. As always, the truth is somewhere in the middle. Being so mature, the Shallow Man can remember the days when one would actually have to leave one's palace to meet a potential partner for life, or the for the night. Due to my role as the elder statesmen of expat affairs, (albeit an unofficial title) the Shallow Man has received the following request.
"Shallow Man, I tried some of your dating tips, but really can't be bothered to stroke someone's Lion King hair, or compliment them on their appearance if I don't like how they are dressed, for me, that's a little bit….shallow? Do you have any experience in online dating in Amsterdam? Do you recommend it?"
Being as always,
Jeeves
to the Bertie Wooster of my expat flock, I have carried out some research on online dating and below will present my findings. Of course, in order to make sure that the advice I provide is based on real world experience, I sacrificed myself, and actually joined several dating sites and had a number of dates whose results I shall keep to myself while smiling at my screen.
The things I do for my readers!
Expatica online dating
The Expat herd tend to flock online, (Don't' say that too quickly) to the Expatica dating site which is the best place found by the Shallow Man for online dating in Amsterdam. It's great not only to meet Expats but open minded locals as well. The Expatica site is incredibly easy to use and has local sites in a number of countries including my present home, the Netherlands. Registering is easier than finding a kebab shop in Amsterdam East. Simply fill out your name, age, email address, and country of origin. Create a password, that shouldn't be the same name as your pet dog, cat or rat, then you're good to go.
However, a word of warning. While joining this site is easier than kissing a complete stranger at Cafe Bubbles, canceling the membership is more difficult than getting a Dutchman to pay the bill on a first date. To cancel the contract requires sending a fax, which for those of you under the age of thirty, is a machine akin to a photocopier, but which you can use send documents via the telephone.
Profile Tips for online dating in Amsterdam
The first step after registering is to create your profile. Having browsed through a number of profile photos the Shallow Man advises the following.
Profile Photos
Your lips might be your best feature, but if they take up 87% of the space allowed for a picture, this might give the wrong impression.
Yes you're a romantic chap, most ladies love flowers, however, a photo of you with a bunch of flowers in your hand could make you look like a hitman
You've just returned from the plastic surgeon, and they've done a wonderful job enhancing your breasts. As with the lips, if the breasts take up so much of the profile photo that it's difficult to make out a face, you might want to consider cropping the photo.
Beautiful eyes, but that stare scared the cat out of the house and it hasn't been seen since.
Great abs old chap, but it might help if we could see more of your face.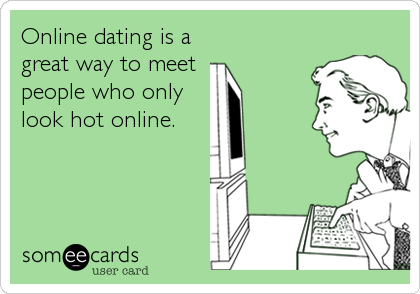 For Profile photos the Shallow Man suggests having a good friend provide you with a second opinion, as what might look fetching to you, could be alarming for others, or cause them to fetch a bucket.
Describing Your Match for Online Dating Profile
Be as honest as is reasonable when describing what you are looking for in a compatible match. Just imagine that after dating this person, that they might end up sitting next to you on the sofa for the rest of your days. If there are things in a person that you know irritate you, it's best to make sure that you are very clear on the kind of person that you are looking to meet. As the old song says, "accentuate the positive, eliminate the negative and don't mess with Mr in between." Focus on the activities that you love and would enjoy doing together with someone. For instance, if wasting valuable PlayStation time on a Sunday, to visit art galleries and museums is your thing, then put that in your match profile. Or if like the Shallow Man, you're an addicted long distance runner, then your match probably shouldn't be a couch potato.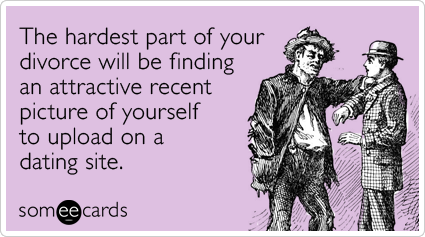 Example of the Shallow Man's Ideal Match Information for online dating in Amsterdam
Never let it be said that the Shallow Man is too fussy. Being able to read would be useful. My match should know the difference between John Coltrane and John Gotti. Not be the type of woman who has so many plants in her apartment that it could be confused with a greenhouse. My match should not be a stranger to sport, running, gym etc. Enjoy good food and wine and have as little denim in her wardrobe as possible. Visits to the hairdresser on a regular basis also appreciated. If you own a pair of cowboy boots then we won't be compatible. Good quality body lotion, perfume (no fragrances of Beyonce, Britney Spears or Jennifer Lopez please) and please no Lady Gaga, One Direction or Miley Cyrus songs in your possession.
Online Dating in Amsterdam First Date Tips
Having communicated the next step is where to go for a first date. Always choose to meet somewhere that will be busy and well populated. If you live in Amsterdam IJburg, I'm afraid that you'll have to leave the Island. Choose a Cafe/Bar. I would advise against going for dinner on the first date as if it doesn't work out for either of you, you're stuck for the whole evening. A cocktail/drink is always a good idea.
The Shallow Man's first date location recommendations. Whatever you do, don't take your date to somewhere quiet. You could be in need of inspiration for conversation, best to go to bars with plenty of atmosphere.
The Conservatorium Hotel, Tunes Bar. Great atmosphere and plenty of exits.
MOMO, great if you're into wildlife documentaries, plenty of lions and antelope hunting each other.
Palladium, at least if the date doesn't work out you can leave with someone else (if you're wealthy)
Bubbles and Wines. I had a date here once, and the woman just whined, good wine though.
Some first date tips:
If you're British, don't have that one drink to calm your nerves prior to the date, you know you'll only end up arriving drunk as a skunk
If from Germany, don't criticise your non-German date for arriving two minutes thirty seconds late
If you're from Russia, please see my advice to the British
If you are from Italy, please try and arrive within an hour of the agreed time
If French, don't intimidate your date by being too well dressed or by choosing the most upmarket place to eat
For the Dutch, please, just for once think about leaving the denim/brown shoes at home.
While on the first date, remember that if one of your dates is a non-native English speaker, to speak clearly and at a normal pace. For the British, avoid local colloquialisms such as "what a blinding place we're in, innit?" or "I'll have some of that, I love the butchers hook of it." You'll only confuse, disturb and potentially alienate your date. Communication is the art of being understood. Relax, be yourself and let human chemistry and or alcohol take its course.
No rhyming Cockney slang experts or tram drivers were hurt during the writing of this article. Have fun dating online in Amsterdam.
Buy the book of the Amsterdam Confessions of a Shallow Man on BOL or Amazon, more popular than Julius Caesar with Roman knife makers.